Our second broodmare is
Meg's Odyssey
by
Sailor's Axe
.  The filly on the homepage is by her.  She is a F1 Canadian Sporthorse and an unraced thoroughbred.  She produces foals with wonderful easygoing temperments  She foaled a lovely Dark Bay almost black filly named
Mirabella
by Magnefiek in April of 2001.  She was sold to Pierre Luc Charron.  He is going to make a combined training horse out of her and a future broodmare on his farm.  She produced a lovely 2000 filly by Play for Time.
Laura's Independance
is currently
for sale
.
A lovely filly by her comming 5 years is for sale.  Out of Meg's Odyssey by Lestroy (Hol).  Calm quiet temperament, nice ridability.

Meg is now retired and teaching my husband to ride.  She has been patient with him.  I like her as a steady trail horse for inexperienced riders as well.

Breeder of registered Canadian Sporthorses and Thoroughbreds for competition and sport.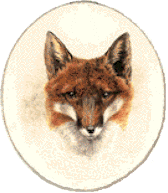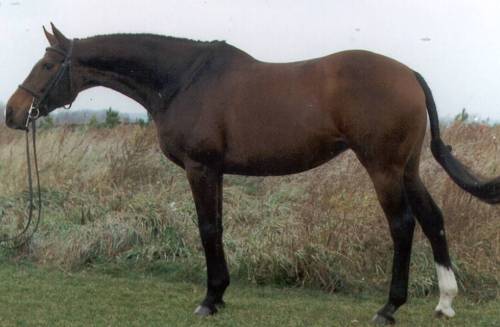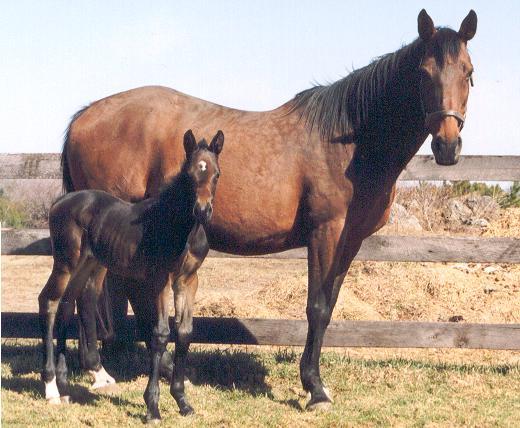 Foxden Sporthorses

Laura Lee Atherton

RR#4 Shelburne, Ontario

Canada L0N 1S8

(519) 925-2277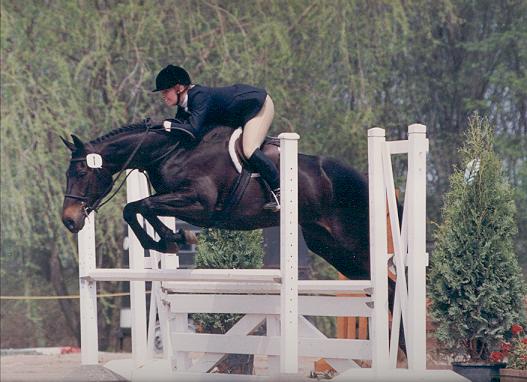 Tin Type by Coup de Des out of a Sailor's Axe mare.  This mare was a dream to ride and packed me around many courses.  She had two foals that are now successful Amatuer Hunters both A/O and 3 foot.